Fixing three loopholes would solve our border crisis
Commentary
March 23, 2021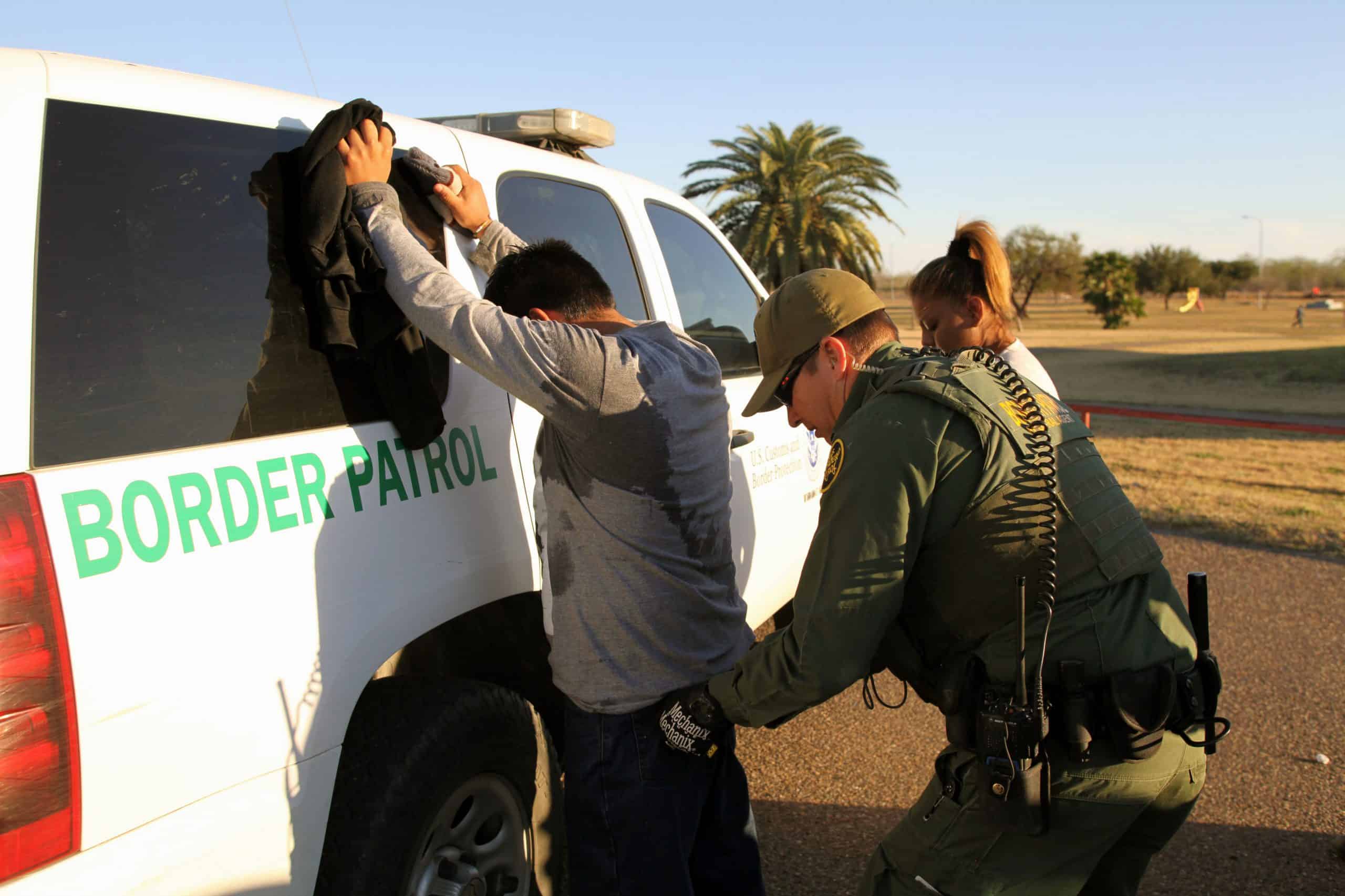 By Tom Homan
For the past two years, there has been a concerted effort to vilify the Trump administration for declaring a national emergency on the southern border and then dealing with it. The left continues to talk about "cages" and "tearing babies from the arms of their mothers."
Department of Homeland Security (DHS) Secretary Alejandro Mayorkas brought this up during congressional testimony, in an effort to deflect a question about why the current administration ended all the agreements with Central America's "Northern Triangle" countries (El Salvador, Guatemala, Honduras) and Mexico, which had helped to control illegal migration. The White House jumped on the bandwagon, describing the Trump administration's actions as mean-spirited, racist and xenophobic.
This is all an attempt to deflect from the truth that President Trump made historic agreements with several countries which no previous president achieved. We ended up having the most secure border in my lifetime — and yet, within weeks, the Biden administration destroyed that success and now faces an unprecedented crisis while continuing to deny a crisis exists.
There are three things we could do — should have done, nearly a decade ago — to avoid this.
The administration's projection of nearly 1 million aliens attempting to enter this country illegally is based on previous months of apprehensions, which will be less than this month for sure. We must remember that the 1 million figure is only for those actually caught; no one really knows how many get away, but the Border Patrol estimates that more than 1,000 get away every day based on sensor traffic, foot traffic and camera images. Border Patrol officers cannot respond to many of these illegal entries because, in many instances, they are too busy with the huge numbers of families and children overcrowding their facilities.
We also know that most of these migrants are coming here to reunite with family already here illegally, or to obtain work illegally — not because they are escaping fear and persecution at home. All you have to do is look at studies conducted by nonpartisan groups. The International Organization of Migration, an arm of the United Nations, found that the leading reasons why aliens migrated are economic (64.1 percent), family reunification (9.1 percent), violence (3.3 percent) and because of sexual diversity discrimination.
Add to that the data prepared by federal immigration courts, showing that out of every 100 who claim "credible fear" in their home countries, on average, only about 12 result in a grant of asylum. On average, at least half of aliens who make a credible fear claim and are subsequently placed in removal proceedings do not actually apply for asylum. Also, the data show that 44 percent of all non-detained removal cases end with an in absentia order of removal because the alien failed to attend a scheduled immigration hearing.
We all know there is a crisis at the border and it is all over the media, even though the Biden administration continues to deny it. But I want to focus on what could have been done seven years ago to help prevent any of these surges from happening.
When I was Immigration and Customs Enforcement (ICE) director, I met numerous times with members of Congress to discuss the three loopholes exploited by criminal cartels to bring millions of people into our country illegally. These three loopholes could be fixed in one day, but Congress refuses to act.
The first loophole fix would be to change the Trafficking Victims Protection Reauthorization Act so that children in Central America follow the same process that children from Mexico do. If you are a child from Mexico and it is determined you are not a victim of trafficking, you could be quickly returned home. However, if you are a child from Central America, you have an entirely different process that could take years. The parents and sponsors already in the U.S. knew this and took advantage of it, knowing that the government would eventually deliver the child to them as required by this outdated law.
On top of that, congressional Democrats demanded language in the appropriations funding bill for DHS the past two years that does not allow ICE to investigate the parents, sponsors or anyone in a household where an unaccompanied alien child (UAC) is delivered. Therefore, there is no consequence when parents hire a criminal organization to smuggle their child in a car trunk or the back of a tractor-trailer, which is a felony. (We're talking about contracting with criminal organizations — and yet, the left says the U.S. government treats these people inhumanely?) When that language was put into the funding bill, I said publicly that it would cause an unprecedented surge in unaccompanied children being smuggled into the U.S., and I was right.
The second loophole also is simple to fix, but Congress has done nothing: Allow ICE to hold families in a family residential center long enough to see a judge, usually 40 to 45 days. Not in a jail but in a facility designed for families, with educational programs, pediatricians, doctors, recreational activities, freedom of movement, etc. We did exactly that under the Obama administration, holding them long enough to see a judge; during my service in ICE at that time, I reviewed internal data which showed that up to 90 percent lost their cases and were sent home. As a result, illegal crossings declined almost instantly. Then a judge in the Ninth Circuit decided we could only hold them for 20 days, not long enough to see a judge. I said at the time that the ruling would cause a large surge in families coming to the U.S., and the numbers indeed surged.
The third loophole to fix is changing the threshold for asylum cases to prove that a person is fleeing persecution from their homeland. The fact is that most pass their first interview at the border because the threshold is so low and because they are instructed by smugglers on exactly what to say in order to be released to see a judge at a later time. However, if they show up in court, 88 percent fail the higher threshold requirement. All that needs to be done is to close that gap and make that first interview more meaningful, closer to what is required by the courts.
Because of Congress' inaction on these three loopholes, the Trump administration took action. It had to address a myriad of challenges, including national security and humanitarian crises, sexual assaults of women, children who were dying and opioids flowing across the border, causing tens of thousands of overdose deaths annually.
Today, the Biden administration is doing the opposite of what was demonstrably successful in securing our border. Not only is it not trying to secure the border, but it is facilitating a lawless border. This will only produce bad outcomes for our country and those seeking to enter it.
Tom Homan is the former acting director of Immigration and Customs Enforcement and a senior fellow at the Immigration Reform Law Institute.
Also published at: Tom Homan, Fixing three loopholes would solve our border crisis, The Hill, March 23, 2021.