The Tragic and Unnecessary Decline of New York City
Commentary
August 28, 2023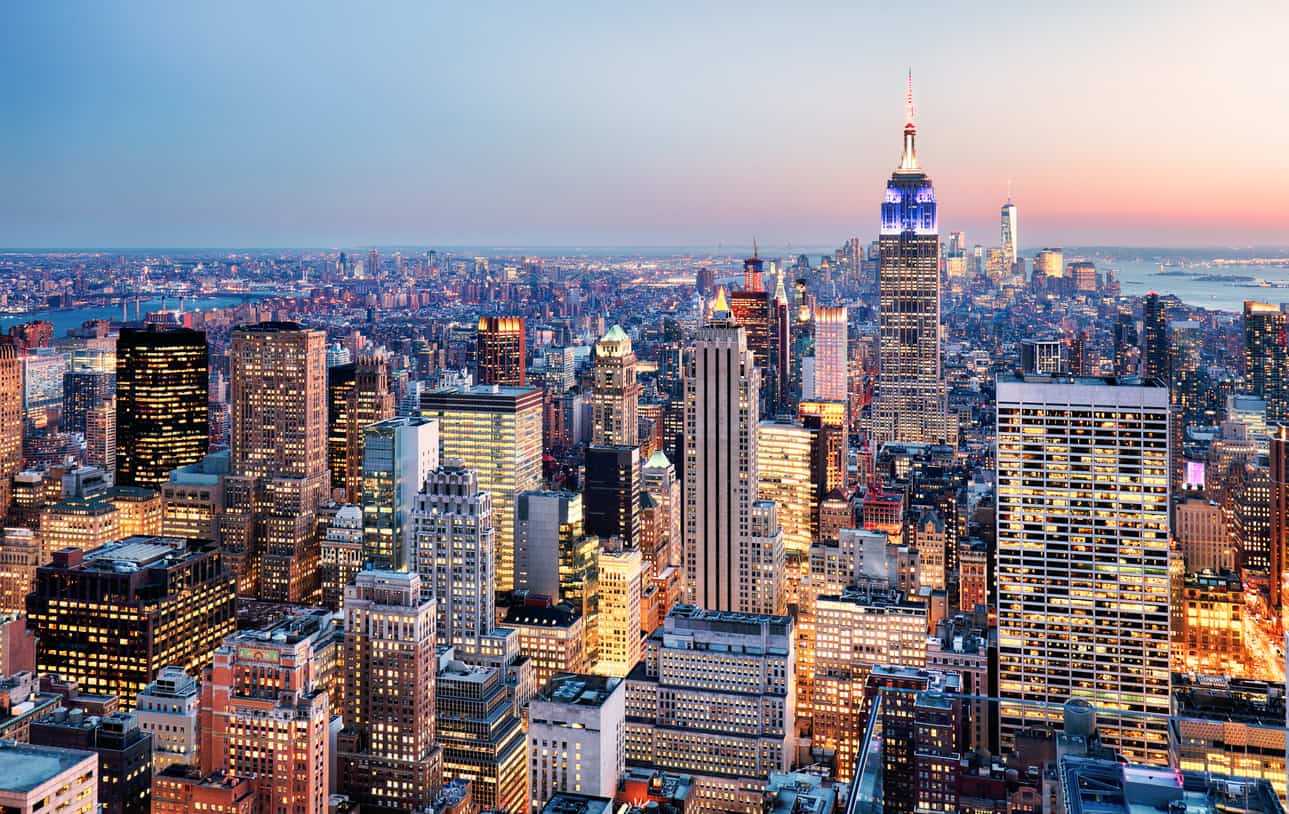 By William Davis
What happened to New York City?
That's the question many Americans are asking these days about our country's biggest and most iconic city. For many generations, New York City served as a beacon of hope and opportunity for people across the country and the world. As Frank Sinatra famously sang: "If I can make it there, I'll make it anywhere."
Today, the vast majority of Americans can't make it there, and many of those who can are choosing to leave. There are many reasons for the decline of New York City, including high taxes, poverty, homelessness, and crime. But, nobody should discount the role mass migration has played in rotting the Big Apple.
For over a decade, New York has been a "sanctuary city," promising safe haven to foreign nationals who enter the U.S. illegally. The city's sanctuary status served as a relatively cost-free way to virtue signal to anti-borders elites, but now the bill has come due. Thanks to the ongoing border crisis fueled by Biden Administration policies and the illegal alien bussing program initiated by Texas Gov. Greg Abbott, New York is finally paying a price for years of thumbing its nose at federal immigration law.
Illegal immigration has degraded the quality of life of ordinary New Yorkers, and is expected to cost the state of New York $10 billion just this year alone, according to a study from the Federation for American Immigration Reform. The costs of the crisis go far beyond economics, as more and more New Yorkers are starting to see their lives personally affected by the influx of illegal aliens.
Earlier this month, hundreds of New Yorkers protested as the city attempted to transform a nursing home into a shelter for illegal aliens. If the plan is completed, 53 senior citizens would have to be relocated, upending the lives of the most vulnerable New Yorkers in order to make room for foreign nationals here illegally. In addition to protests, polls also bear out the reality that residents are starting to turn against the city's anti-border policies.
A recent poll taken by Siena College shows that 82 percent of New Yorkers view the recent influx of illegal aliens as a problem, including 89 percent of Republicans, 84 percent of Independents, and 77 percent of Democrats. These lopsided majorities apparently do not include the city's elected officials, who have flailed in response to the crisis.
New York Mayor Eric Adams was elected in 2021 on a law-and-order platform following the disastrous tenure of former Mayor Bill de Blasio. Yet Adams' response to the crisis has mostly involved pandering to the anti-border extremists in his party. Adams' administration has housed illegal aliens in luxury hotels, some of which have been trashed as a result of the aliens' bad behavior. Adams has also called for New Yorkers to house illegal aliens in their private residences, ignoring the risks this could pose to them. Additionally, the mayor has spent months demanding the Biden Administration approve work visas for these illegal aliens, an idea that would only exacerbate the crisis by encouraging more illegal aliens to flood the border.
What Adams hasn't done is advocate for the only real solution to the crisis, which is to close the border. By cowering to anti-borders activists within his own party, Adams is ignoring the will of his constituents, while facilitating the continued decline of the city he promised to save.
A former NYPD captain, Adams understands full well that law and order at the border is necessary to protect the nation, but is too cowed by political considerations to advocate for such a solution. New York City's anti-borders policies have put the city in a perilous place. The Big Apple has become the country's most dangerous sanctuary city, according to a study conducted last year by the Immigration Reform Law Institute. Years of elected officials advocating for the abolition of Immigration and Customs Enforcement, and other immigration controls have taken its toll on the once-proud city.
In order for New York to reverse its tragic and unnecessary decline, it must end its sanctuary status and begin putting the needs of its citizens over those of illegal aliens. Unfortunately, with feckless leaders such as Adams in charge, this feels more like a dream than anything resembling reality.
William J. Davis is a communications associate for the Immigration Reform Law Institute, a public interest law firm working to defend the rights and interests of the American people from the negative effects of mass migration.
Also published at American Liberty News, August 28, 2023.