Why Bexar County, Texas's Sheriff Salazar needs to be removed from office
Commentary
June 28, 2023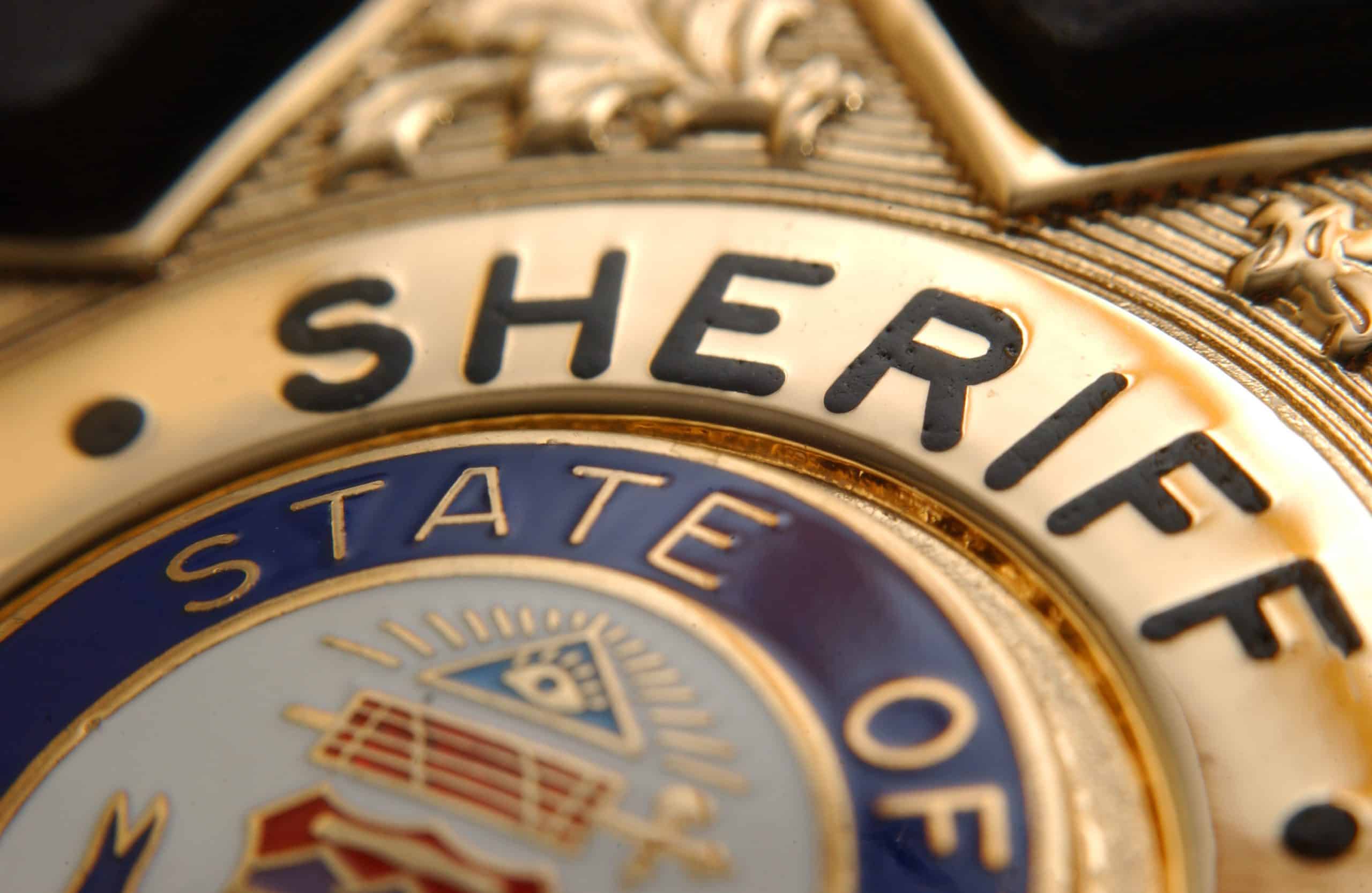 By Matt O'Brien
According to the Miami Herald, Bexar County, Texas, Sheriff Javier Salazar recently completed a criminal investigation of Florida Gov. Ron DeSantis and has recommended that Texas prosecutors file charges.
What heinous crime did DeSantis commit?
According to Sheriff Salazar, Gov. DeSantis engaged in "unlawful restraint" when the State of Florida paid to fly a group of migrants to the resort community of Martha's Vineyard, Massachusetts aboard a luxury charter flight in September of 2022.
You don't need a law degree to see that Sheriff Salazar has no idea what a real crime is. Title 5 of the Texas Penal Code defines "restrain" as "restrict[ing] a person's movements without consent, so as to interfere substantially with the person's liberty, by moving the person from one place to another or by confining the person." Restraint is "without consent" if it is accomplished by force, intimidation, or deception; or [by] any means, including acquiescence of the victim, if the victim is a child who is less than 14 years of age."
But DeSantis has clearly stated all along that every one of the migrants transported to Martha's Vineyard on Florida's dime voluntarily accepted the free ride and signed consent forms. That, of course, means that nobody's movement was restricted and nobody was confined. Which, in turn, means that no crime was committed.
Moreover, U.S. News and World Report called Martha's Vineyard "a secret summer hideaway of the rich and famous." Therefore, any reasonable observer should be wondering exactly why Salazar thinks it's cruel to send Venezuelan migrants, who were allegedly fleeing Marxist persecution, to a scenic beach town favored by the rich and famous.
So, right about now, you are probably asking yourself, "What's really going on here?" The answer is that Salazar appears to have deliberately manufactured a criminal act specifically so he could classify the Martha's Vineyard migrants as crime victims and sponsor them for U-1 nonimmigrant status.
Per U.S. Citizenship and Immigration Services, "U-1 nonimmigrant status is for victims of certain crimes who have suffered substantial physical or mental abuse and are helpful to the investigation or prosecution of the criminal activity."
Frankly, it's hard to envision a more flagrant and opportunistic abuse of both the Texas criminal justice system and the legal immigration system. None of the migrants who were given free, luxury transport to one of the Bay State's most popular vacation spots can seriously be classified as the victims of any crime. Since no crime actually took place, it simply wasn't possible for them to prove helpful to a legitimate criminal investigation. And, nobody with a shred of intellectual integrity can say that the Martha's Vineyard migrants suffered substantial physical or mental abuse. Unless, that is, being treated to free lobster rolls and donations of gently used Vineyard Vines clothing constitutes mistreatment.
As such, it appears that Salazar launched an illegal investigation for which there was no probable cause; sought charges against DeSantis in the absence of any underlying actus reus; and committed immigration fraud by applying for U-1 status on behalf of migrants who weren't the victim of a crime and were not subjected to any form of physical or mental abuse. Who exactly is the criminal here?
Salazar's obsessive pursuit of DeSantis is even more profoundly disturbing when viewed in light of his past lack of concern when migrants died in his jurisdiction. A few months before Salazar began raising a ruckus about DeSantis flying foreign nationals out of Texas, 53 migrants who were being smuggled into the U.S. suffocated to death in the back of a box truck that was parked in his county. Many experts classified the incident as the deadliest human smuggling case in modern U.S. history. What did Salazar do? Absolutely nothing.
While the Bexar County box truck massacre was investigated by the San Antonio Police Department and U.S. Immigration and Customs Enforcement, Texas sheriffs have a broad mandate to maintain law and order in their counties. Accordingly, Salazar could have launched an anti-trafficking campaign, formed a task force, or taken any one of a hundred other actions to acknowledge the seriousness of the slaughter in his backyard.
However, he proved strangely silent when those 53 migrants died a horrible death on his turf, only to pitch an all-out fit when 49 migrants caught a free flight to Martha's Vineyard from a Bexar County airport.
Under Texas law, a Sheriff can be removed by a District Court Judge, upon the filing of a written petition, when there is incompetency or official misconduct. It seems pretty clear that Javier Salazar has demonstrated a lack of competence and has abused his authority as sheriff. He unlawfully launched a criminal investigation in the complete absence of any probable cause to believe that any crime had been committed. And he appears to have done so specifically to pander to his Left-leaning, "let-all-the-migrants-in" constituency.
In short, Salazar has ignored the law and abused his office for political gain. And it is high time that Gov. Greg Abbot direct his Office of the Attorney General to file the requisite written documents seeking to remove Salazar from office.
Matt O'Brien is the Director of Investigations at the Immigration Reform Law Institute and the co-host of IRLI's podcast "No Border, No Country." Immediately prior to working for IRLI he served as an immigration judge. He has nearly 30 years of experience in immigration law and policy, having held numerous positions within the Department of Homeland Security.
Also published at American Thinker, June 28, 2023.